---
Since June of 2015, 77 holistic practitioners, more with other deaths associated with them, have died, official causes ranging from suicide to heart attacks, with the latest woman, doctor Annie Fairbanks, found murdered in her home, along with her husband, their 3-year-old daughter and 9-month-old son, in Arizona.
(Article by Susan Duclos republished from AllNewsPipeline.com)
Officials claim the husband killed his wife, two small children and then turned the gun on himself, but friends and loved ones have contacted Erin Elizabeth over at Health Nut News, who has been documenting the deaths of so many in the world of holistic medicine since 2015, to express doubts of the official claim of murder-suicide within hours of the discovery of the bodies.
We at HNN, who have been reporting on these deaths for two and a half years, (which you can read about here in a numbered timeline with photos ) find this hard to make the call of murder-suicide in a matter of hours and would like to know more. For instance, how Hoster was able to do so, so quickly, after finding their bodies and the crime scene.

Our heart goes out to their family and friends. We notice people (presumably friends) on Dr. Fairbank's Facebook page are talking about what will happen to the murderer. We are not sure if they're not informed, or have drawn their own conclusions. But we'll wait for forensic reports, ballistics, and the autopsy reports.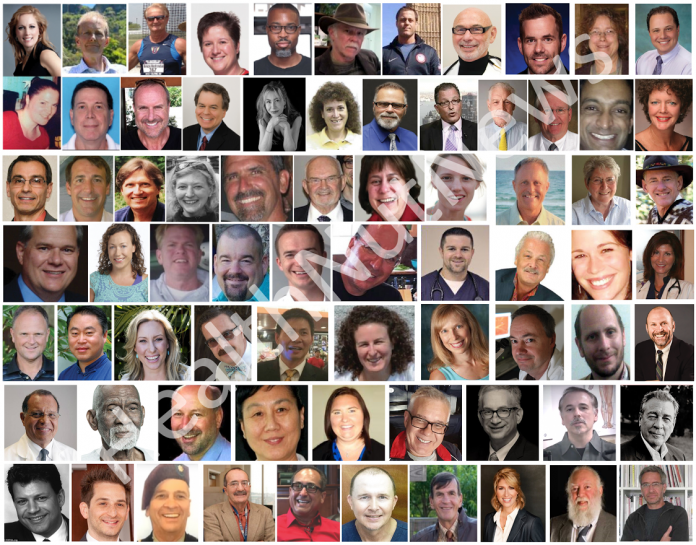 THE BIGGER PICTURE………
Ms. Elizabeth has done an outstanding job documenting not only the deaths of 77 people in the holistic field, but has kept up with updated information, specifically on those that died under mysterious circumstances, all that documentation, with links to each relevant portion from the death notifications to the updated autopsies, to the follow up investigations, found on her Holistic Doctor Death Series page.
Stepping back from each individual death, the sheer amount of people from one specific subset of the medical industry, one that believed and practiced natural medicine and methods to deal with medical issues that did not involved big pharma, all dying in such a short amount of time, is absolutely astounding.
It is given that heart attacks and suicides occur across the country on a daily basis, but the circumstances of some of these cases, as well as family testimony, shows that there is more than meets the eye and the "official" accounts simply defy logic.
From the start, with the discovery of Dr. Jeff Bradstreet on June 19, 2015, found in a river with a gunshot wound to his chest, which was labeled a suicide, there have been strange circumstances surrounding these deaths, such as the rarity of someone shooting themselves in the chest, rather than the head, as a method of suicide.
The very same day in Mexico, three doctors went missing and when their bodies were discovered the families said the bodies were not those of their missing family members, and despite that fact, the government declared them dead.
When Rigoberto Hernandez stepped into the morgue, in late June, to identify his recently abducted son—he knew right away there had been a mistake."It wasn't him," Hernandez told The Daily Beast during a recent demonstration outside the state capitol building to protest the government's handling of the case. "I raised him from a baby, so I ought to know. The body presented [by the government] didn't look anything like my boy."The Hernandez family joined about 50 doctors and nurses at the July 2 demonstration, braving the desert heat. The protesters chanted and waved signs outside the locked gates of city hall, demanding "Due process!" and "Security for health-care workers!""Our family said we couldn't accept a body that wasn't ours," Hernandez explained. "But the DA declared my son dead anyway."
Two days later, in Florida, two chiropractors were found dead, separately, and to this date no cause of death has been reported.
On June 29, 2015, two more holistic practitioners were found dead in separate states, one murdered, the other went missing and when he was found, his death was ruled as a suicide by gun, yet even local news was calling the entire investigation a "mess," and taking authorities to task for conflicting storylines and a lack of transparency in revealing results.
With those eight deaths within a two week time frame, Health Nut News' "Unintended" series into the deaths of holistic doctors began, documenting each case, with updates, leading up to this most recent death of Annie Fairbanks and her whole family.
That series and documentation can be found at Health Nut News.
Read more at: AllNewsPipeline.com